Lehigh Launches Futures
During the 2014-2015, The Center for Career & Professional Development staff launched a career development model that emphasizes strategic career planning and goal setting with students.  To best create an individual career action plan, we encourage students to begin working with our team as early as their first year at Lehigh through graduation (and beyond).  The CCPD team continually builds relationships with campus partners and employers to maximize opportunities for students.
96% of the class achieved career-related employment, entered graduate school, or landed other opportunities within their plan.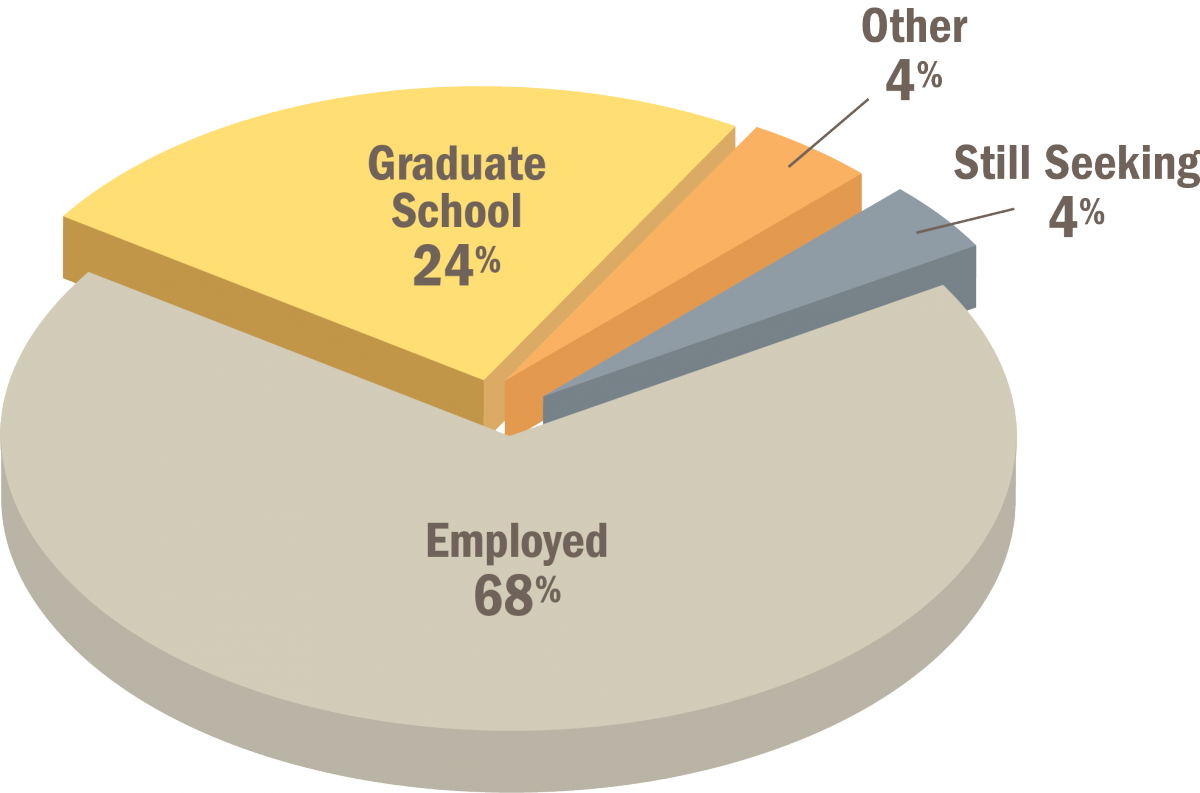 Previous reports
Class of 2014
Class of 2013
Class of 2012