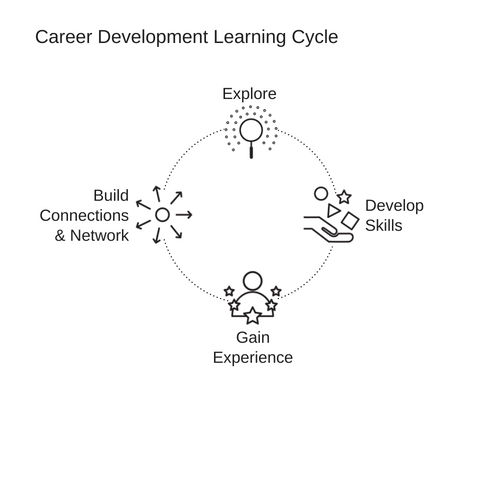 At CCPD, a student's Career Journey is of the utmost importance to our team.  As a student, you move through the Career Learning Cycle at your own pace and will be in different stages of your career development through your time at Lehigh.  We see it as a fluid cycle.  For instance, you might try one field through a summer job or externship and realize it isn't the right fit.  If that's the case, it's okay.  You can go back and explore something new.
Our career coaches are here to support you through each phase.  The coaches will educate you on the phases in order for you to find meaningful experiences and to prepare you for life-long career development.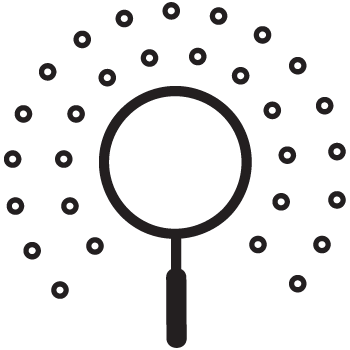 Explore
The first phase is to ask big questions, proactively explore and participate in activities that will help you develop an understanding of what's important to you and how your strengths, skills, interests, and values relate to your choice of a major and career.
Career Coaching
StrengthsQuest
Strong Interest Inventory
Career Treks
Externships
Informational Interviews
Industry Specific Web Sites
Professional Associations

Develop Skills
The second phase is to build effective skills and your personal brand.  We'll provide the tools and resources to support the development of your resume, LinkedIn profile, build your career network and strengthen your interviewing skills.  During this phase, students will develop the tools and strategies needed to secure an internship or full-time position.
Online career guides in Handshake
Skill-building workshops focused on resume writing, LinkedIn profiles, job search planning, networking, interviewing, salary negotiation, and career management
Flash mentoring opportunities with alumni - resume reviews, mock interviews, executive-in-residence
The Big Interview

Gain Experience
The third phase is to gain experience.  Be bold, keep an open mind and take advantage of campus opportunities to gain experience through class projects, research, clubs, study abroad, and leadership opportunities.  Enhance your skills even more by exploring industries through internships, externships, or a co-op position.
Internships
Co-op for RCEAS students
Research
Study Abroad
Leadership Opportunities
Mountaintop Experience
Case Competitions
Hackathons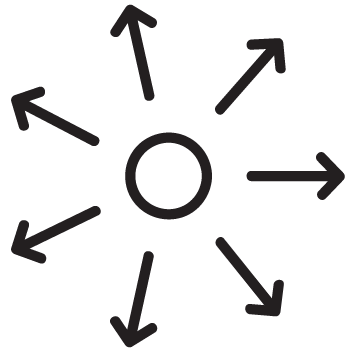 Build Connections
The fourth phase is to build connections and network.  Strengthen your connections and forge relationships with alumni, professors, friends, family members, and industry contacts.  Seek information and advice about career paths, industries, and organizations to make informed choices and uncover opportunities.  Work with the CCPD team to identify contacts, grow connections, and build relationships.
Handshake
On Campus Intervewing Program
Annual Career Expos
Networking Events
Employer Information Sessions
LUCID Mentor Program
Lehigh Alumni LinkedIn Group