Be Career Ready
Your career journey is very important to us, which is why we have designed a process for teaching you Career skills.  The table below provides you with an outline of our Read, Learn, and Practice process.  Be sure to take advantage of the multiple resources available to support you in your career journey:
DEVELOP CAREER SKILLS

Read

Handshake resource library

LEarn

career skills sessions

Practice

labs & technology

Resume/Cover Letter
Interviewing
LinkedIn/Networking
Job/Internship Search
Career Expo Prep

Log into Handshake and click on the Career Center tab followed by Resources
Check out each topic area and associated packets and worksheets

Attend a Career Skills Session covering one of the career skills: Wednesdays at 4:10 pm
For a complete schedule, check the Handshake Events calendar

Attend a Career Lab Monday - Friday 11:00 am - 2:00 pm
Register on biginterview.com and master interviewing
Join Lehigh Connects to connect with Lehigh alums
Customize your Handshake profile and find opportunities related to your career goals
The following career skill resources can be accessed through the resource tab in your Handshake account:
Career Exploration
Resumes
Cover Letters
Job & Internship Search
Interviewing
Thank you notes

LinkedIn
Networking
Job Offer & Salary Negotiation
Career Expo Prep
Digital Portfolios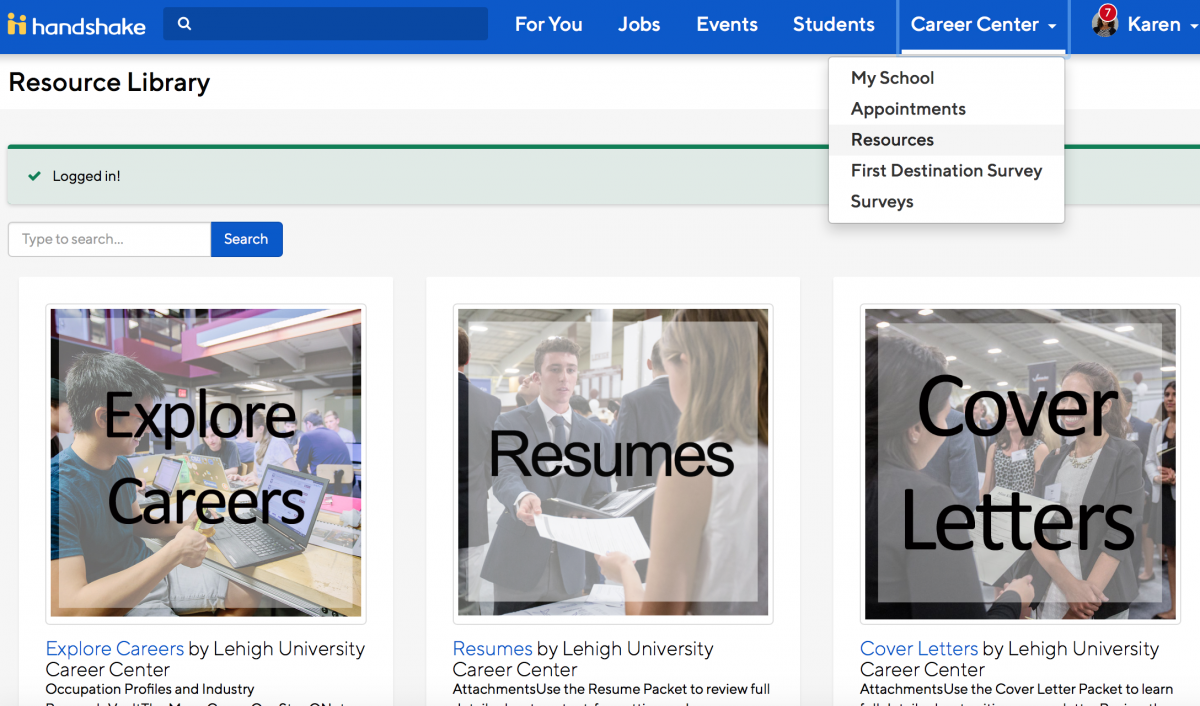 As a student, you also have access to the following resources through CCPD:
Events: 
All events including skills sessions, workshops, presentations and employer information sessions can be found in your Handshake events calendar.  
Request a workshop:
Clubs and organizations that would like a member of our career education team to present on topics such as resume and cover letter writing, job and internship search, interviewing, or linkedIn & networking, please complete the following form to request a workshop. 
Career Assessments
StrengthsQuest is a student development and engagement program designed to help college students achieve success in academics, a career, and life. The CCPD team can teach a student how to develop their talents into strengths and how to apply their strengths during experiences on campus.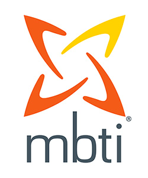 Confused about your major or career?  Find out more about your personality type with the help of your career coach and the Myers-Briggs Type Indicator (MBTI).  Get your user name and password after meeting with your career coach.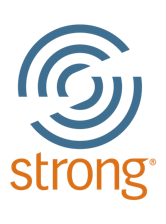 The Strong Interest Inventory (SSI) assessment uses Holland's Theory of Career Choice to help you identify and find meaning in your interests in order to help you choose a major or a career.  Come to the career center to meet with your career coach to discuss the ways in which the SII can help you!  Get your username and password after meeting with your career coach!
Skill Building Resources

Practice interviews online using your webcam.  Make an appointment with a career coach to get feedback on your interview!

Vault is the leading source of career information to research employers and industries.  Free access for Lehigh students, courtesy of the Center for Career & Professional Development.