Lehigh Connects new Feature - Projects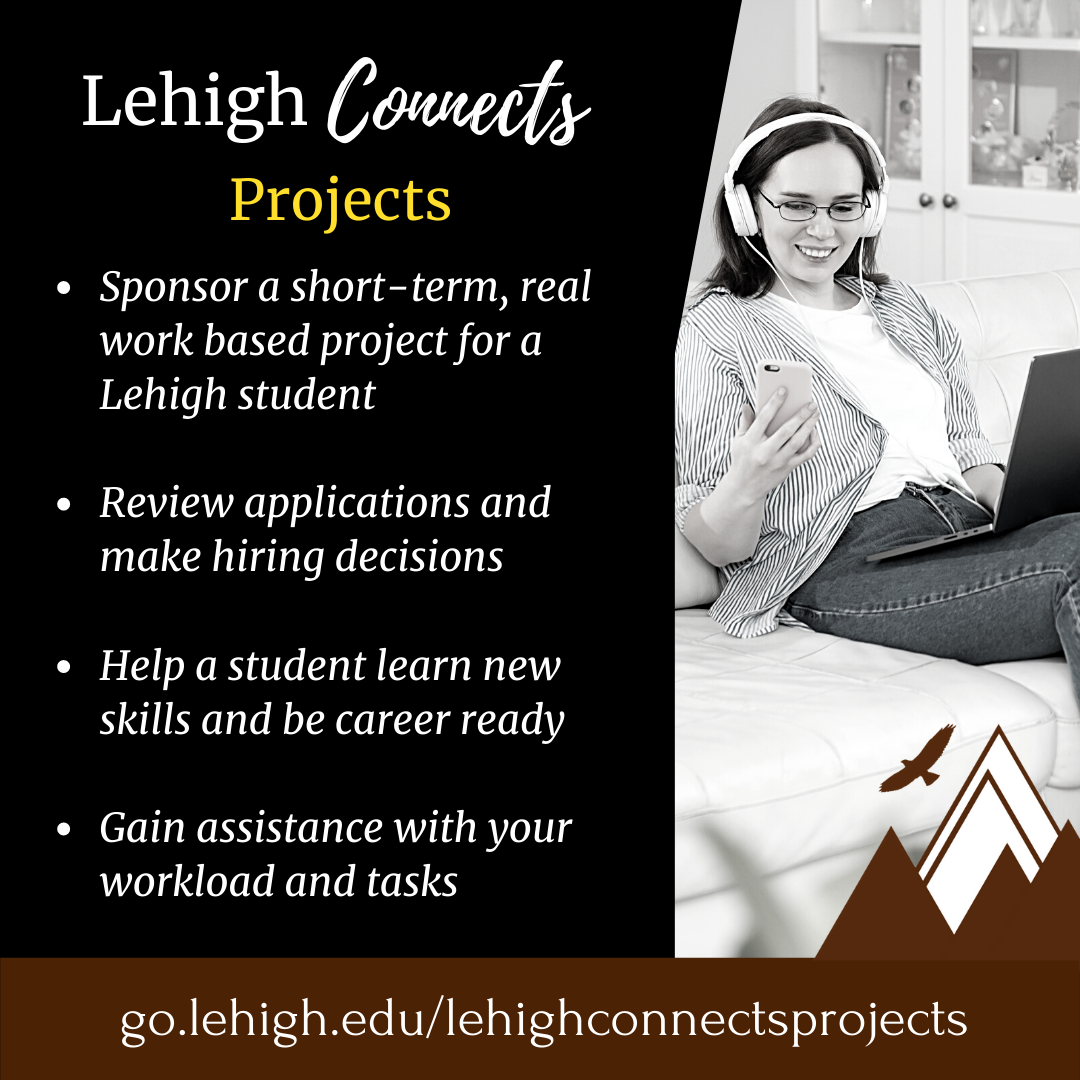 The Lehigh Connects alumni and student networking community has a new feature, Projects, designed to help current Lehigh students build experience by completing real-world, experiential projects that can also benefit alumni businesses. 
Projects on Lehigh Connects are fueled by individuals like you—fellow alumni, faculty, parents, or university partners, who can sponsor a paid or unpaid project for a student to complete remotely. It takes only minutes to post project details and descriptions that are short-term (20-60 hours) and able to be completed virtually. Students will be able to browse and apply to projects that connect to their career interests and academic programs. The alumni project sponsor will also have complete control over the project description, review all applications and make hiring decisions. Students who are selected for project work are expected to meet project expectations and regularly communicate with their sponsor. And Lehigh Connects helps you manage this process, every step of the way.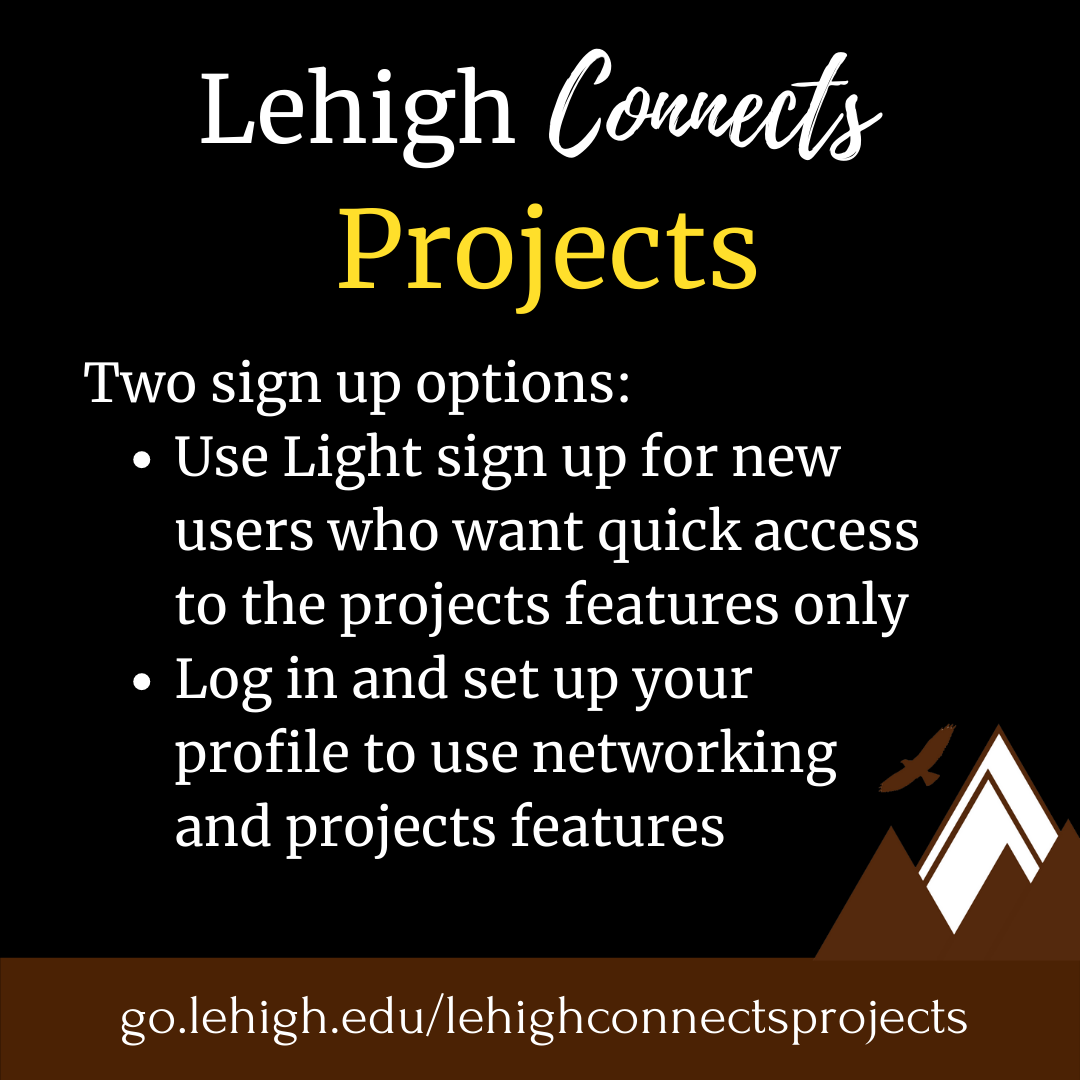 Already a member of Lehigh Connects?
Visit the projects page here.
New to Lehigh Connects?
Sponsor a project by using light sign up here.
Light sign up only requires your name and email address to begin. This will allow you to post and share projects for students
If you would like full access to the Lehigh Connects alumni community you can later complete your profile which provides full access to browse the network and use the communication tools.
Instructions for posting a project on Lehigh Connects: 
Click "Opportunities/Job Board" from the menu 
Click the blue "Explore Projects" button
Choose "Post a Project" button on the right side of the page
Choose from one of the example projects and click "Copy Template"
Or click custom project to create your own
Watch this short video for more detailed instructions on how to post a project to Lehigh Connects.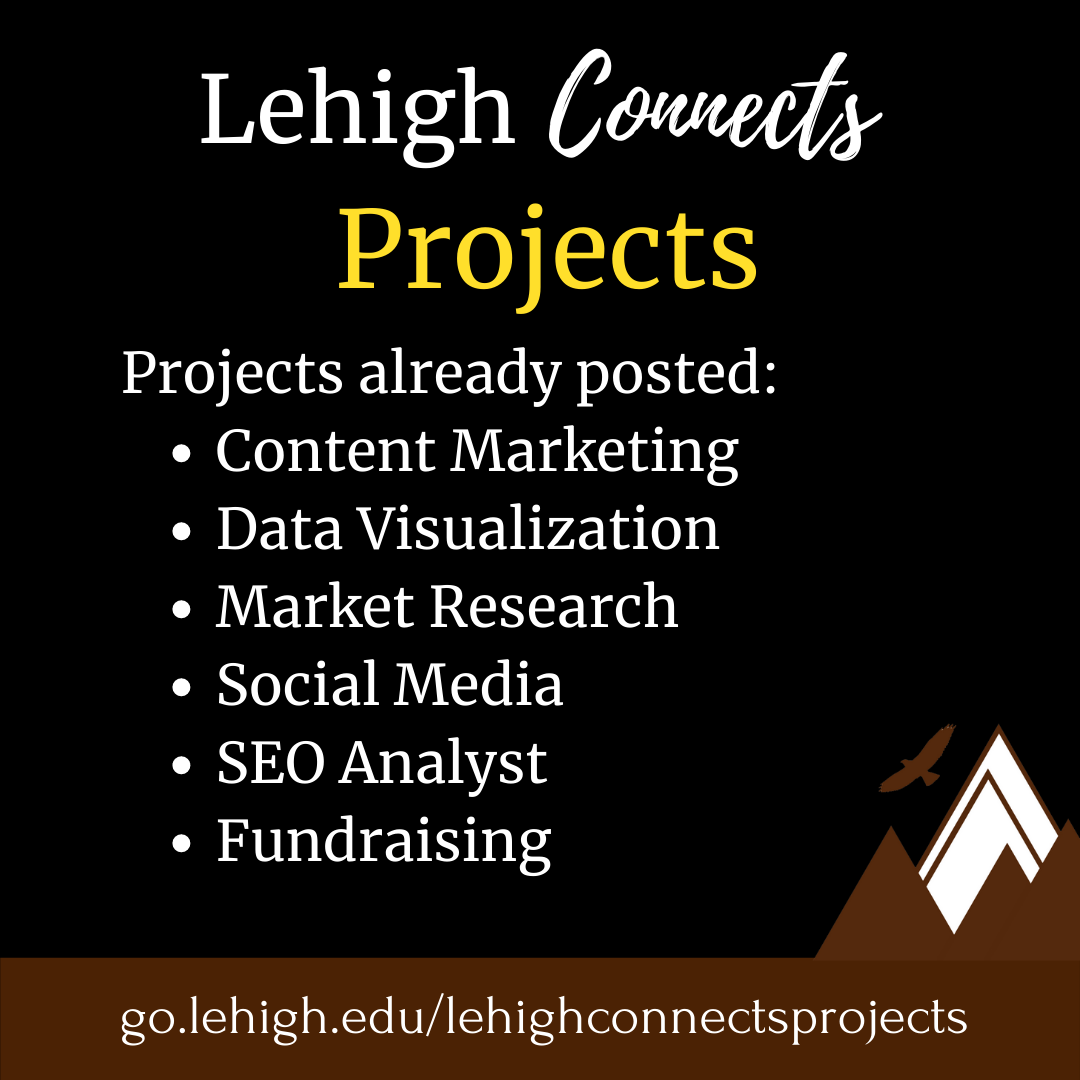 Example projects include:
Data input or analysis
Graphic design - logo or marketing materials
Market Research
Social Media Development 
Website development
App development
Support fundraising efforts
Write or edit content
PR assistance
View more sample projects for inspiration click here.