Students
Set up and issuance
Blockcerts are issued to students upon completion of all program expectations including participation and assignment completion. In order to receive a Blockcert, students must also set up the Digital Wallet App, which allows for easy storage and sharing of the  Blockcert credential. Blockcerts are secure credentials. They are issued only once at a specific time and date. The digital wallet must be established prior to the issuance date to ensure that this hard earned credential  can be imported and accessed. 
Program leadership will share important information related to the  digital wallet and issuance date throughout the semester. 
Use in job search and career 
Share Blockcerts directly with a recruiter or professional connection, via social media, email, or as a linked file for electronic viewing and verification on a resume. To learn more about sharing your achivements click here.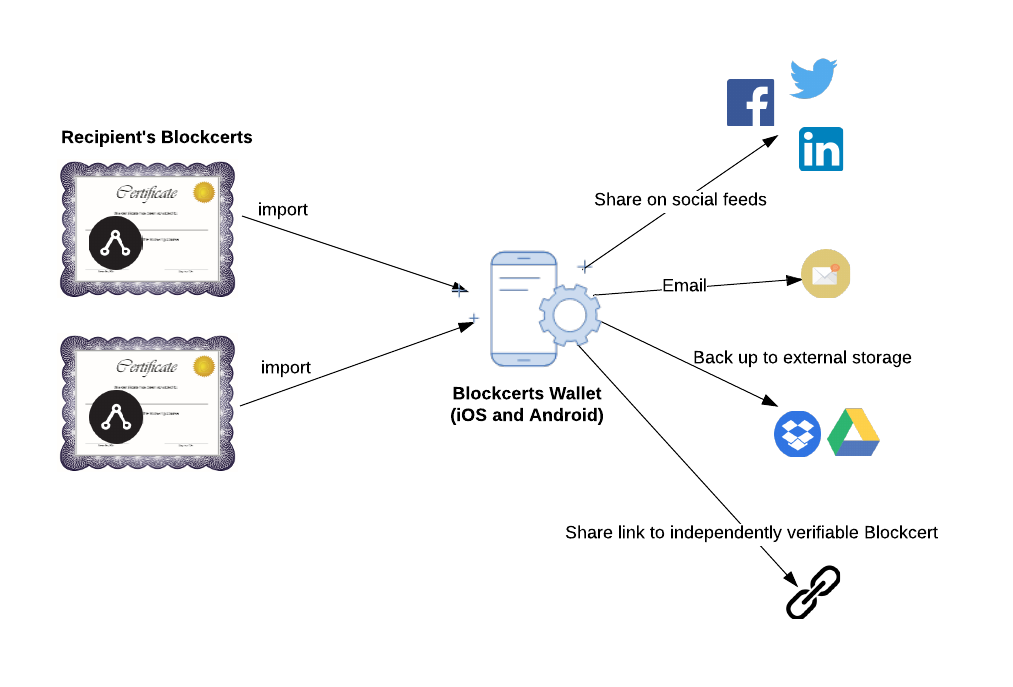 Value of Blockcerts in the job search
Blockcerts will help showcase qualifications and skills that are attractive to employer partners and graduate schools.

Blockcerts emphasize commitment to lifelong, high impact, co-learning and extracurricular learning. 

Blockcerts are stackable in the Blockcerts digital wallet app on a phone, as a record of student accomplishments, awards, credentials, and experiences. 

Blockcerts empower students with records of their own learning, allowing for easy access to, sharing, and verification of a portfolio of accomplishments without relying on third party verifiers. 

Blockcerts will enable students to manage their own personal brand with the use of blockchain technology.
Faculty and Staff
Value of Blockcert to Student and Program
Blockcerts elevate, recognize, and share details and outcomes of high-impact experiential learning aligned with experiential learning programs.

Blockcerts serve as marketing for a Lehigh program as an incentive to recruit/attract student participants.

Blockcerts can act as an additional incentive for students to complete all program expectations.

Students earning Blockcert digital credentials will showcase unique skills and competencies resulting from the learning embedded in course curriculum to employers and higher education institutions who view them.

Blockcerts will be viewed and verified by employers, and higher education institutions by the student earners, extending the reputation and impact of the program.

Blockcerts recognize NACE Career Readiness Competencies that represent desired skills that are sought after in the global workforce.
Employers
Blockcerts in the Hiring Process
Blockcerts are evidence of career-ready skills and competencies needed to be successful in the workforce.

Blockcerts are University validated credentials that communicate learning outcomes.

Blockcerts solve the problem of identifying soft skills in candidates by validating skills, competencies, experiences, and accomplishments 

Provide detailed descriptions of program characteristics and learning outcomes. 

Blockcerts utilize meta data to articulate the learning outcomes, program description, and expectations of student participants to better communicate a candidate's experience and abilities.

Blockcerts reflect student initiative to seek high-impact opportunities for experiential education and are indicative of commitment to active learning. 

Blockcerts are stackable with other credentials to complete a portfolio of accomplishments, skills, and experiences.